White gloss kitchen cabinets
The white gloss kitchen cabinets is a perennial favorite in kitchen design for its sleek, clean, modern sensibility.In such an application the high gloss not only minimizes the attention to the cabinet surface, but goes so far as to defer the visual back into the open space of the whole kitchen room.
Create a modern kitchen with clean lines and minimalist decor,,white gloss kitchen cabinet will be a good option for you.
You can also create a color contrasts by choosing a different color counter top,
Below is an Australian project example of a popular trend in kitchen design in which the counter top color contrasts the cabinets. In this kitchen the counter top is brown and the cabinet is white glossy, adding an modern feel to the space.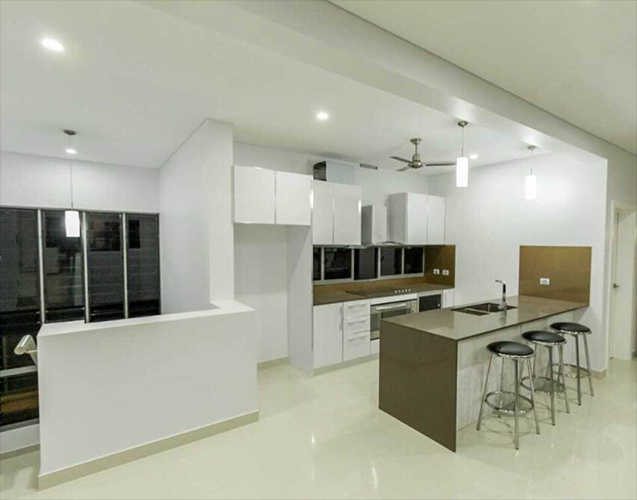 More modern design of white gloss kitchen cabinet ,please check below for more ideas.