Different types of storage wardrobe design (part two)
Different types of storage wardrobe design (part two)
posted by Allen form Daban |in storage wardrobe,wardrobe style,walk in wadrobes 2015-3-9
Wall hanging design:
Bold style with fashion Compared with the former two , hanging wardrobe is more simple than the other wardrobes when placing clothes.
Clapboard directly fixed on the back wall panel, and the back is fixed on the wall and ground The whole plate and hardware used by the least between change clothes, prices this design is relatively cheaper for there are on need for many hardware, the advantage is that everything to yourself quickly be clear at a glance when you just walk into enter your room.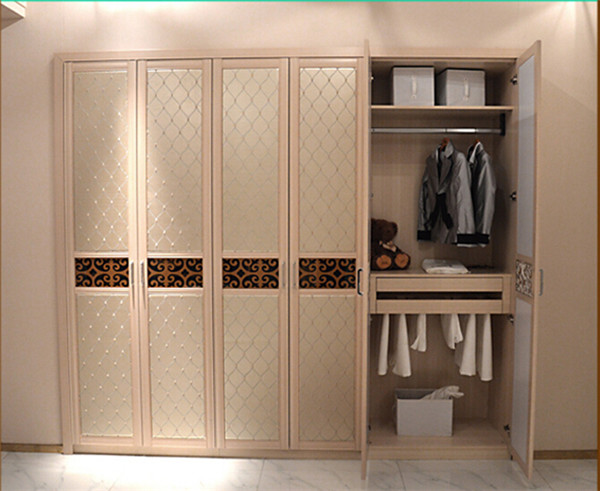 Walk in type wardrobe door is designed to be sliding door commonly and this sliding doors are usually single face ,and the locker room design has become a mirror effect, the two other functions, enhanced the use effect of the locker room Be especially careful when in the design of cabinet put oneself in another's position structure and cabinet door First of all, the drawer is to keep a certain distance, the distance is determined by the position of the door to keep the drawers more functional, second two side board need to be supported by a fixed panel lest deforming, stockings and clutters should be put on the side panel, do not make this panel inside because side board are urgent to be reinforced.