Lacquer kitchen cabinets
We take use of good quality MDF to process the lacquer kitchen cabinet. There are totally 6 times painting.
3 times primer and 2 times surfaces. Specific proecssing the gloss paint: First, clean and sand the MDf panel;
Then paint primer and brush a coat of oil-based paint after the primer paint dry. Repeat this step 3 times.
The next step is paint the color on the surface and then second time vanish paint. After 2 times surface
paint, repair and polish. Once they are completely dry, it is ready for use.
Color sample of lacquer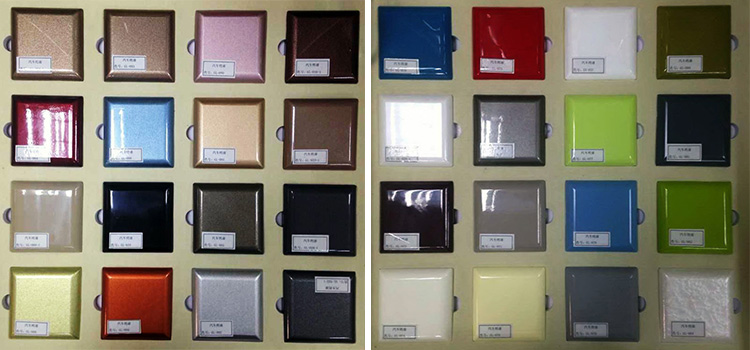 Our lacquer panels